VISUAL EDITING & DIRECTION
Oil and Gas Workers Face Injury and Death in the Fields
Project: Drilling Through Danger
Over a 12-year span, an oil and gas worker died once every three months on average in Colorado.
Team: Primary photography by RJ Sangosti. Video storytelling by Lindsay Pierce. I served as the photo editor.
Results: The Colorado legislature changed laws to make more reporting required.
Awards: Emmy, Community Service, Emm, Overall Excellence.
A newsroom grows quiet after midnight. Down to just a couple digital producers, The Denver Post was no different as July 19 gave way to the 20th. Just 39 minutes into that summer day, the quiet was shattered.
An Aurora, Colorado, police dispatcher calmly put out a call for units to head to a movie theater to check out reports of shots fired.
With reporters, photographers and videographers blanketing the scene, the horrific details were published through social media and denverpost.com: 12 dead; 58 injured; panicked survivors; chaos at the 16-screen theater.
Once again, Colorado would be ground zero to mass murder.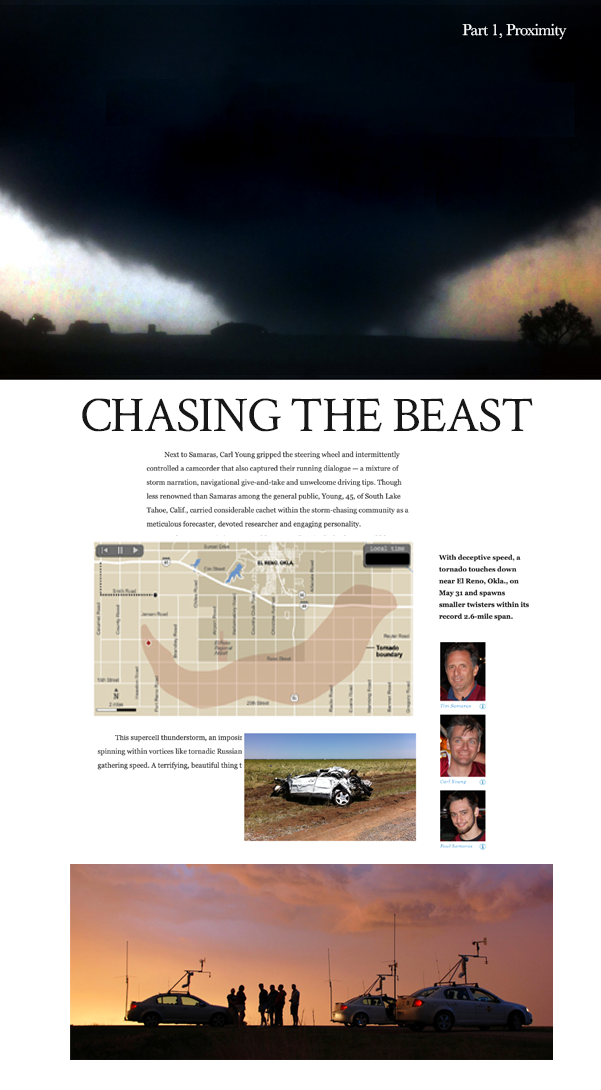 The deaths of Tim Samaras, Carl Young and Paul Samaras, regarded as the first to be killed by a tornado among what many colleagues consider "bonafide" storm chasers, brought renewed attention to these weather enthusiasts, to their scientific contributions and to the hazards they face — and pose — wherever twisters materialize.
They also highlighted the personal and professional loss inflicted on a community in which all three had become valued contributors.
Over a single, tragic summer, Colorado experienced the worst flooding and fire season on record.
Fires swept through entire subdivisions, moving in so quickly, residents didn't have time to gather belongings  and left them wondering if their homes had made it through. Many families lost everything they had.
KEN LYONS | CREATIVE DIRECTION 
KEN LYONS | CREATIVE DIRECTION  & UX DESIGN
I'm a Creative Director and Consultant based in Florida. Contact me if you'd like to hear ideas on growing a trusting, loyal audience for your new business or brand.